DIABLO

™ Hot Air Generators
Customer Value
Multi-fuel Option
Both Solid and liquid fuels can used to charge the system. Capable of handling bio-mass briquettes & pellets.
Versatile Design Options
CM and SCD Design available in 5 sizes - 10 , 14 , 16 , 18 & 20. Withring Heater specially designed for Trough Houses.
Automated Stoking system
Mechanical stocking system with Chain Grate Stoker and coal saver Panel ensures exemplary cost savings and eficient combustion.
In - House Pattern Shop
Only manufacturer to house their own pattern shop to provide customers with any kind of spares.
Additional Services
24 hour support for customers with equipment.
Equipment performance evalutions and mechanical inspections.
On-site product testing.
Spare parts, retrofits and expansions for all brands.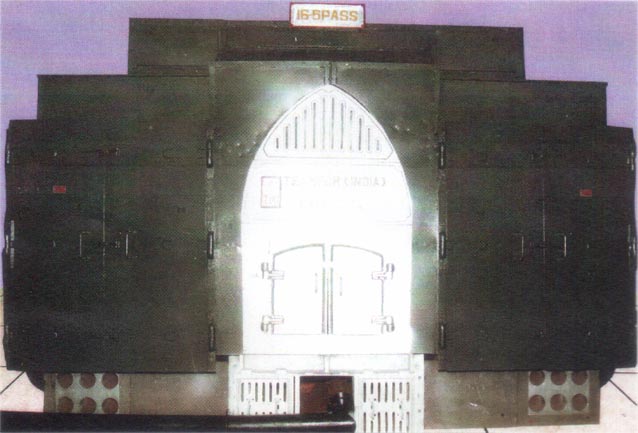 DIABLO™ Hot Air Generators are the most improved and advanced heating systems in the Industry. Incorporated with and Indirect-Fired Five Pass design, they provide high thermal efficiency and temperature stability. Diablo HAG's ensure effective utilization of flue gas heat and complete combustion of input fuels. It is capable of successful functioning on any kind of fuel - solid, liquid and gaseous.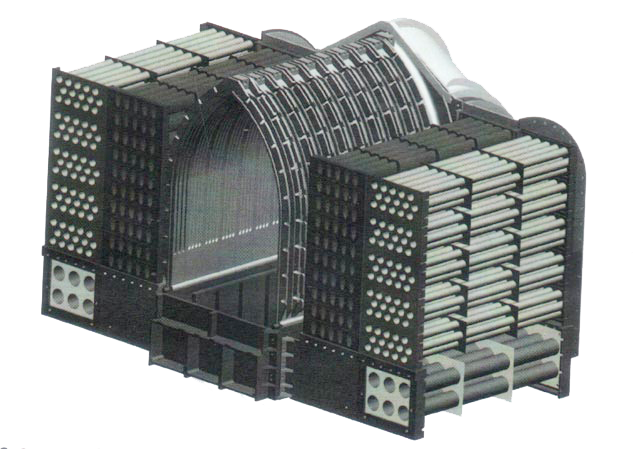 Principle of Operation
Heat Exchange concept is incorporated in the working mechanism of most gaseous medium Heaters. The hot Flue gas generated in the combustion chamber would be directed to pass through banks/bundles of heat exchanger tubes (plain or finned), which in-turn would get heated by conduction and transfer the same to the Drier's gaseous medium, the later being designedly arranged to pass over the tube' s (and/or fin's) hot outer surfaces only. The concept is somewhat similar to that of high temperature Steam generated from Boiler, being directed to flow through the finned tubes of a Radiator (heat exchanger) unit and the Air to be heated are passed through it, at right angles to the flow axis of steam. With most of the solid or fluid fuel Gas/Air heaters, the use of heat exchanger principle is must, unless the com busted Flue gas is non-hazardous.
| | | | | | | |
| --- | --- | --- | --- | --- | --- | --- |
| Parameter Units | Withering | 10 | 14 | 16 | 18 | 20 |
| | | | | | | |
| Hot Air Output Kgs/Hr | 11000 | 14000 | 22000 | 33000 | 42000 | 55000 |
| Heat Output Kcal/ Hr | 400000 | 600000 | 700000 | 900000 | 1300000 | 1600000 |
| Kcal/ Hr | 450000 | 650000 | 750000 | 1050000 | 1450000 | 1750000 |
| Fuel Consumption | | | | | | |
| Fire Wood m3 | 0.3 | 0.4 | 0.6 | 0.8 | 1.2 | 1.5 |
| Coal Kgs | 60-80 | 100-130 | 120-150 | 150-180 | 180-200 | 200-220 |
| Overall Dimensions | | | | | | |
| Length mm | 4445 | 5060 | 5060 | 5900 | 6585 | 6790 |
| Width mm | 4055 | 4055 | 4100 | 4875 | 4875 | 6400 |
| Height mm | 2490 | 2490 | 3050 | 3050 | 3535 | 3650 |