Introduction:
A small tea processing unit that will satisfy the need of the small tea growers has a very good market prospect. The small cottage tea industries established in the states like Meghalaya and Assam have been running successfully as a profit earning venture. The quality of the product produced by these units have been found to be better and thus greatly in demand than the large unit's produce.
Market Potential:
The Cottage made CTC Tea has great demand among the users due to its special manufacturing process, which imparts its quality and aroma. Besides, cottage organic Tea (CTC and Orthodox), Bio-Tea may be produced, which will have great market potential. So a couple of cottage tea factory could be set up in concentrated tea growing areas which will have a steady market for its products.
Additional Services
24 Hour support for customers with equipment.
Equipment performance evaluations and mechanical inspections.
On-site product testing.
Spare parts, retrofits and expansions for all brands.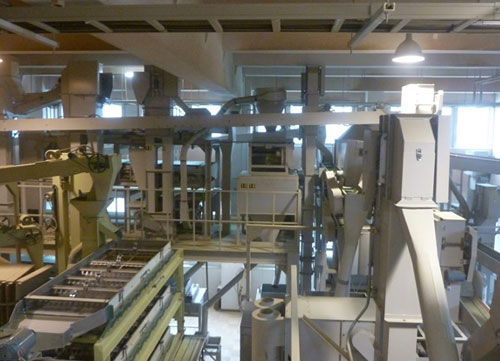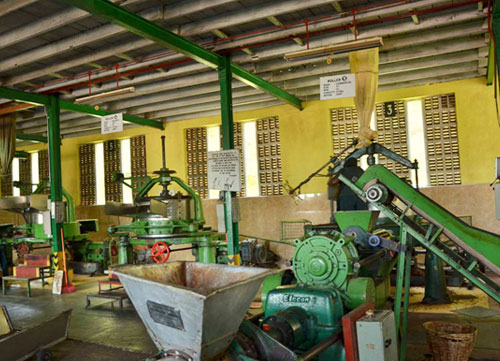 Tea growers holding less than 25 acres of land are categorized as small tea growers, and there about two lakh such units in the country, contributing about 35% of India's total tea production.
The current plan of the Tea Board is collectivization of the growers to make them move up in the value chains.
Based on calculations of the production of small tea growers, the Tea Boards has proposed micro tea factories to process 22.5 to 225 kgs of made tea per day. The Board has also considered mini tea processing factories which are capable of producing 450 to 500 kgs of made tea every day.
The Tea Board shall help these entrepreneurs in setting up micro and mini tea processing units so that they can process their own green leaf by adopting good manufacturing practices.
The proposal shall exempt micro and mini factories from registration under TMCO, and extend the subsidy under small grower's development scheme to cover such units.
A model project report is available on our website. Please write into us for the detailed project report.
MANUFACTURING PROCESS :
1. Withering :
Natural Withering :
The fresh tea leaves are laid out in thin layers on tats staked one above another and dried in the fresh air for at least 20 hours. Artificial Withering :
The leaves are laid out in layers of up to 20cm. thick on a mesh. The meshes are placed in a tunnel ; through which warm air mixed with fresh air is forced. This considerably reduces the total withering time. Around 60-62% residual moisture suitable for tea processing of the withered green leaves.
2. Rolling :
A circular table fitted in the center with a cone and across the surface with slats called battens. A jacket, or bottomless circular box with a pressure cap, stands a top of the table. Table and jacket rotate eccentrically in opposite directions, and the leaf placed in the jacket is twisted and rolled over the cone and battens in a fashion similar to land rolling.
(C) CTC Method (Crushing, tearing and curling) :
This machine consists of two separated metal rollers, placed close together and revolving at unequal speeds, which cut, tear and twist the leaf. CTC machines are widely used, for example in Assam.
(D) Fermentation :
During fermentation, the oxidation process which had begun during rolling is continued. Fermentation takes place in separate fermentation rooms, which need to be kept extremely clean to avoid bacterial infection of the tea. The tea leaves are placed in 3.5 – 7.5 cm. Layers on aluminium trays. The thickness of the layers depends on the room temperature. As soon as the tea has acquired a copper red colour, the correct degree of fermentation has been reached, and the process must be halted by drying.
Drying :
The drying process carried on a Conventional drier.Hot air up to 90 degree C. is blown against the leaves, which should have reached 80- degree C. by the time drying has been completed, in order for the polyphenol oxidize enzyme to be properly inactivated. The moisture content should be reduced to 3.5% whereby the aroma becomes established and the leaves take on their typical black coloration.
MACHINERY :
Plant & Machinery :
SS Rotorvane 8"
CTC Machine (3CUT) 3 Pair 8" Roller (8-10-8 TPI)
DF Furnace
Drier (Conventional)
Humidifier
Mydellton Sorter
Fibre Extractor.
Vibro Sorter
Total : Rs.
40 lakhs.
SUGGESTED CAPACITY:
500 kg/day for 200 days working days in a year because tea leaves are grown seasonally. Number of shift per day is one.
INFRASTRUCTURE :
The major infrastructure requirements are :
Building
4000 sq. ft.
Power
75 kW
Water
200 litres/day.
LOCATIONS:
This unit can be set up at any tea growing areas or where green leaves are available readily
TOTAL CAPITAL REQUIREMENT :
The project cost comprising fixed capital and margin money on working capital is Rs 16.82 lakhs.
| | |
| --- | --- |
| Rs. Lakhs. | Rs. Lakhs. |
| Fixed Capital : | 5.5 |
| Plant & Equipments | 40 |
| Misc. Fixed Assets | 1.2 |
| Preliminary & Pre-op.expenses | 0.7 |
| Total (A) | 47.4 |
Working Capital :
Raw materials 2 months
2.27
Finished goods. 1 week
0.56
Working expenses 1 month
0.24
Receivables 7 days
1.02
Total-(B)
4.09
Note :
Raw materials 2 months
2.27
Working capital may be financed as –
Bank finance (Rs. Lakhs)
3.07
Margin Money (Rs. Lakhs)
1.02
Total (Rs. Lakhs)
4.09
MEANS OF FINANCING :
The project cost of Rs 16.82 lakhs may be financed as under –
Rs. Lakhs
Rs. Lakhs
Promoter's contribution(35%)
5.89
Term loan(65%)
10.93
Total
16.82
OPERATING EXPENSES :
The annual operating expenses are estimated at Rs.16.24 lakhs as under :
Rs. Lakhs
Rs. Lakhs
Raw materials – 1,20,000 Kgs
Green leaves @ Rs 8/- per Kg
9.6
Utilities
0.86
Wages & salaries
2
Other overheads
0.24
Selling expenses @ 5% on annual sales
1.02
Interest
1.68
Depreciation-10%
0.84
Total
16.24
SALES REALISATION :
TSl.No. Particulars Amount in lakhs
Green leaves processing per year
= 600 kg. per day x 200 days
= 1,20,000 kg. of leaves.
Total Production of Made Tea
24000 Kg of Made Tea x @ Rs.150/Kg
Annual Sales
3600000
PROFITABILITY :
Based on the sales realization and the operating expenses, the profit at 100% capacity utilization would be Rs 4.16 lakhs per year. This works out to a return on investment of 25%. The unit would break even at about 58% of the rated capacity.
HIGHLIGHTS :
The major highlights of the project are as follows :
Total capital requirement (Rs. lakhs)
16.82
Promoter's contribution (Rs. lakhs)
5.89
Annual sales realization (Rs. lakhs)
20.4
Annual operating expenses (Rs. Lakhs)
16.24
Annual profit (Pre-tax) (Rs. Lakhs)
4.16
Pre-tax return on sales
20%
Break-Even Point
58%
No. of persons employed
10