Customer Value
Controlled air to keep tempearture to 32°C at feeding end and 24°C at discharge end.
HT Belt of higher opening percentages allowing complete air penetration through the leaf for proper fermentation as well as cooling of tea bed.
Each module having damper to control desired air pressure.
Up Turner Drive Mechanism to avoid uneven fermentation.
Twin duct with regulated temperature and humidity control.
18° inclined Feed Conveyor with PVC belt and zero tracking mechanism.
Helical scraper arrangement to keep the carrying surface absolutely clean eliminating spillage.
Additional Services
24 hour support for customers with equipment.
Equipment performance evalutions and mechanical inspections.
On-site product testing.
Spare parts, retrofits and expansions for all brands.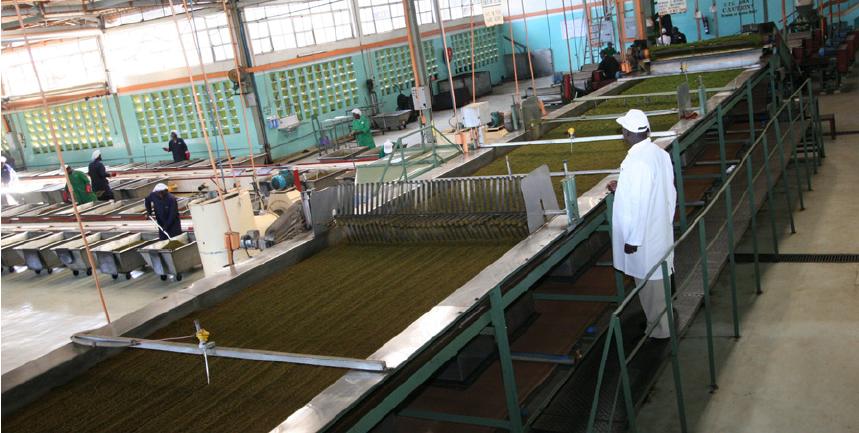 NIMBUS™ is a continuos fermenting machine to yield enhanced and uniform oxidation of tea leaves.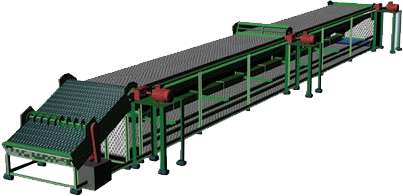 Principle of Operation
The macerated & sized leaves are fed into the short feed PVC conveyor belt from the up-stream process equipment, where it is spread at desired thickness to the desired width (of the Belt / Tray leaf carrying surface) with the help of an incorporated helical spreader on the feed conveyor of CFM. This spread sheet of leaf mass drops into the feed end of the Belt / Tray fermenting surface and carried at desired thickness reaching the discharge end after the set residence time on the surface. Humidified air, being constantly controlled at around 95% R.H from a suitably designed humidification unit consisting of a misting/air-washer chamber and water pump(s), is supplied by a centrifugal blower fan to the modular plenum chambers under the moving belt / trays through a ducting network. The oxidation/fermentation process can be regulated through individual dampers in the inlet ducts to each of the modules or maintaining a set temperature profile of leaf on the moving surface along the total travel length, either manually or electronically. Wide ranging speed / time variation essential for proper fermentation can be achieved using the incorporated effectively & sturdily designed variable drive systems of several options to chose from.