Salient Features
Heavier shaft made of EN-8 which can withstand more pressure.
Heavier warm Vanes and Resistors made of Stainless Steel.
Integratrd base frame eliminates construction of plinth.
Bolts for resistors are made of Stainless Steel/HT.
Machines can be fitted with cone attachments.
Barrel removal using rack & Pinion arrangement.
Available in 8", 12", 15" and 18".
Additional Services
24 hour support for customers with equipment.
Equipment performance evalutions and mechanical inspections.
On-site product testing.
Spare parts, retrofits and expansions for all brands.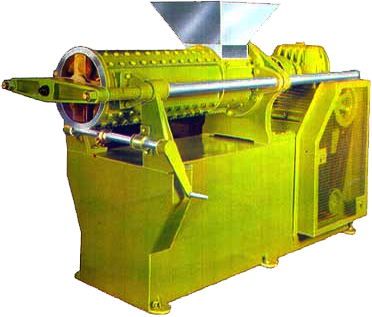 MAESTRO™ Rotorvane is a maceration equipment, which is used as a pre-conditioner for withered leaf prior to processing in the main CTC Tea machine for black CTC tea manufacture. It has a positive effect on liquoring qualities. 
ROTORVANE consists of a cylindrical drum of a diameter of 200 cm (8"), 380 cm (15") or 460 cm (18"), depending on the capacity. Inside the circumference of the drum, the resistors are fitted at appropriate distances. The main shaft which rotates inside the drum, has vanes at equal intervals. There is a worm arrangement in the main shaft which facilitates forward motion of the leaves into the drum. The leaves are crushed in between the vanes and resistors and discharged through the diaphragm. The RPM of rotorvane ranges from 30 to 35.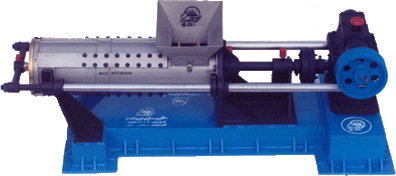 Principle of Operation
Improved Gable : Strengthened gable design incorporates heavy duty Taper Roller Bearing in place of conventional brass brushing.
The rotor assembly is much heavier to withstand more load.
Stainless Steel lined barrel : Wear Resistant Stainless Steel Liner for longer barrel life. This can be easily replaced when necessary and eliminates heavy expenditure of complete barrel replacement.
Barrel Arrangement
Barrel Removal Arrangement: Barrel removal and insertion mechanism is provided on the front support brackets of the machine.
| | | | | | |
| --- | --- | --- | --- | --- | --- |
| Model | Vanes | Resistors | Rotor | Speed Power | Overall Dimension |
| (inch) | Nos | (Nos) | RPM | HP | Length Width Height |
| 8 | 9 | 40 | 30 | 10 | 1000 2500 800 |
| 15 | 11 | 48 | 35 | 20 | 1700 2900 900 |
| 18 | 11 | 48 | 35 | 30 | 2050 3500 1500 |