Customer Value
Uniform air velocity and tameperature distribution.
Superior MOC
Complete SS contact parts - Panels, Trays, Chutes & Guards
High Sanitation
100% fully welded structure inspection Complete interior for cleaning & maintenance.
Modular Construction
Can be tailor-made to suit individual Customer requirements Fully assembled and tested at the factory.
Safety Features
Unique safety clutch & shearing pin device inforporated into Dryer System.
Additional Services
24 hour support for customers with equipment.
Equipment performance evalutions and mechanical inspections.
On-site product testing.
Spare parts, retrofits and expansions for all brands.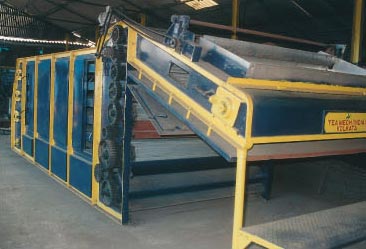 STELLAR™ Conventional Dryer is a versatile multi-circuit continuous dryer suitable for afficient drying of Orthodox, Green and CTC Tea. STELLAR ™ has been designed to deliver consistent drying whilst preserving the inherent bloom and liqeur characteristics of the made tea. The Drying Curve has been optimized by fixing optimum tea travel ratios between the different circuits to ensure optimized drying quality.
"First-in, First-out" ensure homogenous processing and hygenic production. Tilting Trays provide all-round exposure of product surface for uniform drying.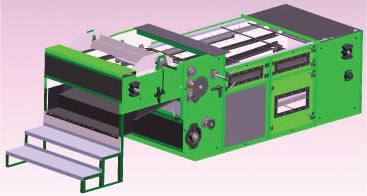 Principle of Operation
Moist fermented leaf is uniformly spread at the feed end the Dryer through a Feed Distributor, which also works as a Ball Breaker. The Leaf particles are uniformly dried on the perforated Tray by the combined forces of the hot air forced through the specially designed perforations and the tilting action of the trays at the end of each circuit. The drying is completed in three stages over three-temperature zones at a controlled rate and the correctly fired tea with high quality values is discharged from the Drier. With Feed and Discharge being at the same end the monitoring of the equipment is simplified.