Customer Value
Lower height, heavy pedestal and the short span enchance sturdiness and eliminate any vibrations.
Dynamically balanced rollers and conveyor rollers for improved performance.
Low inclined roller height and parallel arrangement to conveyor make the machine spillahe - free.
A specially designed adjestable conveyor roller bracket allow proper leaf fallback on roller.
12░ conveyor angle prevents leaf rollback on the conveyor.
Detachable compact cage unit with bearings to easily slide out from the roller shaft at the time of changing the roller thereby enchancing the bearing life.
The split type housing is heavy and rigid with a higher load capacity for static and dynamic load.
Moving covers specifically designed to prevent accumulation of dhool.
Effectively designed auto de-jamming is simple easy to operate and able to with standard factory work conditions.
Additional Services
24 hour support for customers with equipment.
Equipment performance evalutions and mechanical inspections.
On-site product testing.
Spare parts, retrofits and expansions for all brands.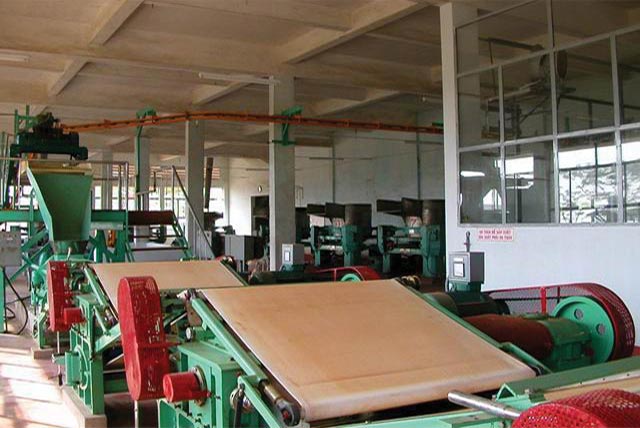 VAJRA™ is a state-of-the-art CTC machine designed to maximize tea quality and production.
VAJRA™ has been conceptualized and designed through continuous R&D and perseverance to achieve highest standards of engineering and perfomance. With a lower height, heavy pedestal and the shortest available span of any machine in the industry it is specially designed to increase sturdiness and prevent any vibrations.

Principle of Operation
áThe CTC machine essentially consists of two contra-rotating toothed rollers of equal diameters (20.3 cm or 8 inches). Depending upon the processing capacity required, rollers with different width are used i.e., 61 cm (24 inches), 76.2 cm (30 inches), 91.4 cm (36 inches). The two rollers rotate at different speeds. A slow speed roller; high speed roller ratio of 1:10 with speeds between 70:700 rpm and 100:1000 rpm have good effect. The slow speed roller acts initially as a conveyor apart from providing a surface for cutting. In order to derive the maximum benefit of a good cut, the drop point should be adjusted behind the crown of the slow speed roller, so that the leaf is conveyed into the cutting area.