Customer Value
Fuel Flexibility
Multiple fuel options include - coal, wood and biomass briquettes.
Optimal Air-Fuel Ratio
Designed to ensure balanced draught operation and complete combustion of input fuels.
Heat Resistant Links
High alloy grade CI minimizes the effects of heat and operational wear and tear on the grate links.
Manpower Savings
Automated feeding results in reduced manpower requirement and eliminates operational inefficiencies.
Temperature Stability
Balanced draft operation, uniform feeding and complete combustion provide consistently stable temperature.
Cleaning in Place (CIP) System
Grate Links have been designed to ensure self cleaning.
Safety Features
Unique safety clutch & shearing pin device inforporated into the design.
Additional Services
24 Hour support for customers with equipment.
Equipment performance evaluations and mechanical inspections.
On-site product testing.
Spare parts, retrofits and expansions for all brands.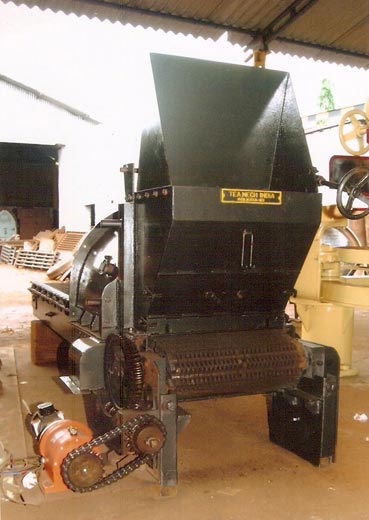 YAGNA™ Chain Grate Stokers are endless grate stokers designed for closely controlled combustion of any form of solid fuel. In-depth R&D effort and customer feedback has led to the development of this advanced and hassle-free design.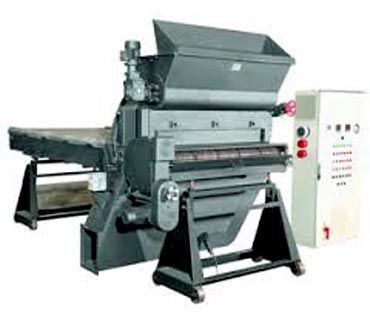 Principle of Operation
The Stoker consists of an endless articulated grate, driven forward at uniform rate by an electric motor through a suitable gear system, the rate being varied by the use of a variable speed D.C. motor. Coal is fed at one end of the grate, the thickness of the feed being regulated by a heavy duty refractory-lined fire door. Air for combustion passes through spaces between the grate links which are arranged to provide adequate passage of air while allowing minimum passage of ridding (fine particles) through the grate.
The regulated layer of coal on the grate, as it enters the furnace, is heated by the radiation from the furnace gases and the ignition Arch. The fuel bed continues to burn as it moves along towards the rear end and as combustion progresses, the fuel bed becomes correspondingly thinner. At the end of the travel, ash is discharged over the end of the grate into the ash pit, as the assembly of links forming the grate surface passes over the rear roller.